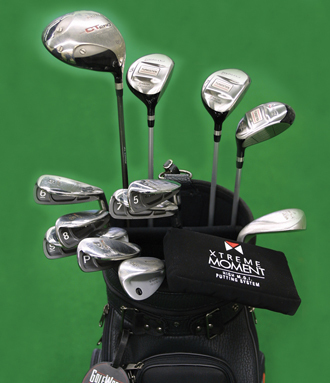 I was outside this morning enjoying the cool air and a cup of coffee.
Somewhere
, off in the distance, I kept hearing
someone
clumsily walking through the woods carrying a bag of golf clubs. It would stop for a few seconds and then resume.
Turns out the
golf clubs
were
antlers
and the
someone
was actually two, mid-sized
bucks
with their heads down, slowly but methodically fighting each other.
That's just cool, any way you look at it.